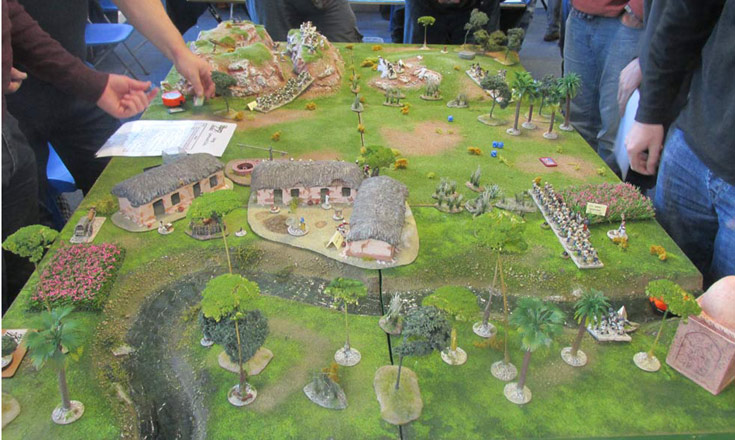 ---
Misc., Wargame Shows, Kirriemuir
Targe is probably the smallest wargame show I regularly go to – and one of the best. It's held in Kirriemuir, the little town in Angus (I love having a county named after me), about 15 miles north of Dundee. The Edinburgh club was laying on an Indian Mutiny game, which proved very popular, but we also had time to wander around the show.
What I like about Targe is that it's small enough to stop and chat to friends, to look at games and talk to the guys putting them on, and to browse both the trade stands and the bring and buy.
I came away with nicely-painted Celts, a book I'd been looking for, and a small stash of everything from Pathan mountain guns to French telegraph poles. Anyway, here's a few pictures of the show, and some of the friends I stopped to chat to.