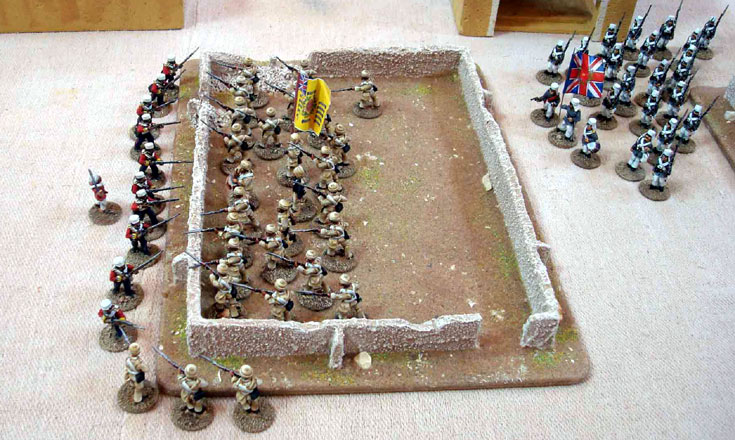 The Lucknow Residency, 1857
19th September 2010,
Comments Off
---
Queen Victoria's Little Wars, Honour & Fortitude, 28mm
This is less of a game report than a short photo essay, showing an Indian Mutiny  game laid on by the Edinburgh Club (the SESWC) at the recent Partizan show in Newark. Most of the figures were supplied by Brian of Mutineer Miniatures, and Colin Jack was there to help.
While the game itself would have been a very short one if it was played out (the British and loyal troops outnumbering the mutineers by about two to one), it certainly looked pretty. The figures are for the most part from the superb Mutineer Miniatures range, which could tempt anyone into the period.
I missed the show as I was up in Orkney, sorting out my late mother's estate, but Colin was on hand to take the pictures. the game generated a fair degree of interest, largely because the Indian Mutiny rarely makes an appearance, and also thanks to the great terrain, supplied by a number of people, including – I think – Brian who supplied the residency.